Homepage
Main content starts here, tab to start navigating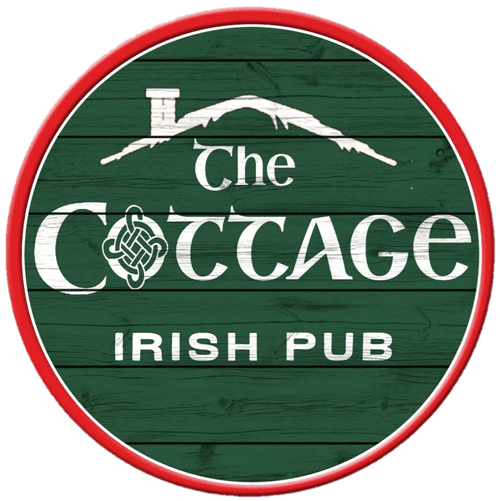 Slide 1 of 27
Slide 2 of 27
Slide 3 of 27
Slide 4 of 27
Slide 5 of 27
Slide 6 of 27
Slide 7 of 27
Slide 8 of 27
Slide 9 of 27
Slide 10 of 27
Slide 11 of 27
Slide 12 of 27
Slide 13 of 27
Slide 14 of 27
Slide 15 of 27
Slide 16 of 27
Slide 17 of 27
Slide 18 of 27
Slide 19 of 27
Slide 20 of 27
Slide 21 of 27
Slide 22 of 27
Slide 23 of 27
Slide 24 of 27
Slide 25 of 27
Slide 26 of 27
Slide 27 of 27
Welcome to The Cottage Irish Pub
- a unique, traditional Irish Pub experience on Florida's Space Coast
brought to you by the Hogan Family from County Mayo, Ireland
and of course, our amazing staff!
We hope you'll enjoy your time spent in our cozy pub - Sláinte agus go raibh míle maith agaibh!
Make a plan to visit us soon!
Leave us a Google Review!
We hope you had a merry time at our pub, please consider leaving us a Google review so more customers can find us in the future
- sláinte and thanks a million!
Google Review the Pub